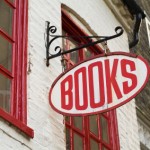 1. Are you tired of worrying?
2. Are you worrying about things you can or can not control?
3. Have you ever asked yourself that?
4. Have you ever tried to solve one of your worries?
5. What do you do with a worry you can't solve?
The Worry Trick: How Your Brain Tricks You into Expecting the Worst and What You Can Do About It 1st Edition
by David A Carbonell PhD (Author), Sally M. Winston PsyD (Foreword)
Learn the "What If" Technique in my next blog!
To find this book on Amazon visit>>>