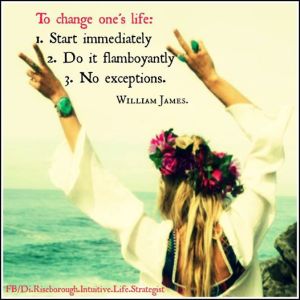 Sometimes we have to take action even if we don't feel quite comfortable with a new behavior. If you wait for it to feel right the time may ever come.
But, if you push yourself to do things that seem difficult or awkward; you will notice positive change and growth. The newness will start to feel normal.
You'll feel pride knowing that you took a small risk and you'll feel excited knowing you're being somewhat different. You will be moving toward who you want to be, the best version of you.
Don't worry what others may think and don't focus on obstacles. Tell yourself; I can be anyone I want to be. All I have to do is take small baby steps in the right direction.
You might find working with a therapist helpful in getting started with making changes.
3 things You'll Need to get Started
1. Insight about what's working and what's not.
2. Confidence to decide for yourself what makes you happy.
3. A willingness to try something new.
To read more about eating disorder counseling with Ilissa>>>
Read more about how to be happy>>>