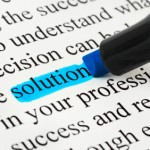 Reading or "Bibliotherapy" as we call it in counseling, is an excellent way to work on your own towards recovery and self- growth.
Here are 3 books you will find helpful:
Embody: Learning to Love Your Unique Body (and quiet the critic) by Connie Sobczak
Starting Monday: 7 Keys to a Positive Relationship with Food by Karen R. Koenig
Parent's Guide to Eating Disorders, The
Supporting Self-Esteem, Healthy Eating, & Positive Body Image at Home
Authors: Marcia Herrin, Nancy Matsumotoor
When you can't afford to see a therapist, if you are not ready to see a therapist or if you are in therapy right now, you can always introduce new ideas to help you reach your goals.
Open a book and begin….