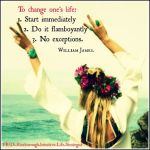 There are several common behaviors seen when a person struggles alone with an eating disorder. This person would most definitely benefit from eating disorder therapy.
1. Are you hiding your eating behaviors?
2. Are you isolating yourself feeling anxious and or depressed?
3. You can't stop your disordered eating behaviors.
4. You don't feel that anyone gets you or can help you in your own family or group of friends.
5. You have low self-esteem and feel stuck.
If you were experiencing any of these symptoms than you most definitely would benefit from therapy that will help you sort out your feelings, thoughts and behaviors. We will use mindful techniques as well as coping skills, relaxation and cognitive therapy to look at your thinking and DBT to help with acceptance and emotions.
Don't be afraid. We will move at your pace.
Is doesn't mean you have to give up your eating disorder right away!
Please call for more information 626-335-0903
"Support is only a phone call away"