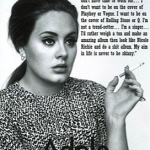 Talking about your eating disorder is a difficult thing to do. Most people don't know what to say or do if you tell them. Hopefully some resourceful person will show you empathy and help you find resources to get help.
I am experienced and trained. I have personally dealt with ED.
I offer safe non-judgemental therapy and move at your own pace.
Come tell me what's going on and we'll figure it out together.
There is no shame in having an eating disorder. There are reasons!
Let's discover them together and make a plan how to move past your eating disorder and be happy…
Call Ilissa Banhazl, MFT
626-335-0903
Glendora