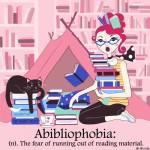 When you read a book designed to help you understand and treat your eating disorder, you are speeding up your recovery.
In between counseling sessions, I always suggest to people who like to read, that they read or use the workbook suggested that deals with their particular eating disorder.
I suggest you highlight any material that you relate to and bring that with you to session. Reflecting at home enhances your therapy sessions.
Here are 4 things you can expect to find in an eating disorder book:
1. Information and definition of a particular eating disorder; anorexia, bulimia, over-eating, binge and purge, etc.
2. Causes for your eating disorder
3. Understanding the mind-set of an eating disordered person
4. Exercises & techniques
5. Tips for loved ones
6. Resources
A good book to read is called Telling ED No! You can find it at>>>
For more information on ED Counseling Glendora>>>